We give Your Community a Place to Thrive
CommunityForge is a non-profit association that designs, develops and provides complementary currency systems and tools.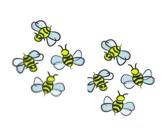 We've helped over 400 communities implement currencies, enabling them to:
unlock under-used local resources
increase social cohesion & volunteerism
increase economic resilience
promote local self-reliance
& lower environmental impact
Complementary Currencies are the next step in development projects.
Community Forge distributes free, open-source software for currencies and provides hosted websites. Our hosted website makes building and managing your community easier, and it's...
free
simple to set up
adaptable
scalable
customisable, just ask.
Please take a look at our collaborative space for currency initiatives